How do you know which level you can play in college? This question must be answered for every student athlete who desires to play in college. The answer does not always come easy, but there are things you can do to figure out which level best suits you. But, before you do that, it is best to learn as much as you can about each level.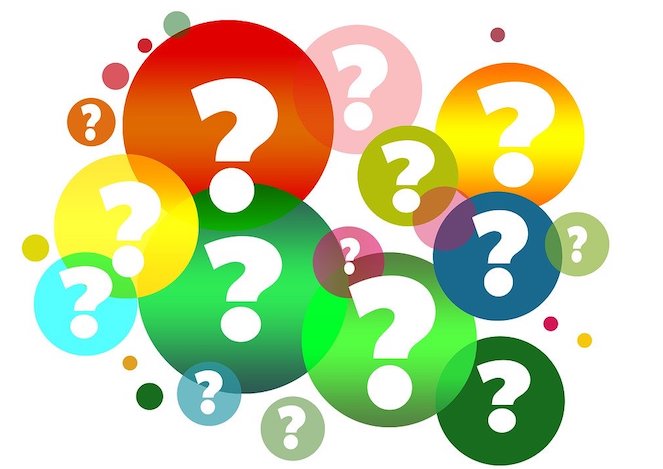 Dispelling the Myths About College Levels
Myth: Only Division I universities offer scholarships.
Truth: There is some sort of aid at every level of play. You just have to do a little research to find it.
Myth: Division III universities only offer academic aid. If you don't qualify, there is no other money.
Truth: Most student-athletes at the Division III level are on some form of financial aid. Some of that is academic, but a lot of it is other forms of aid, such as grants and local community scholarships. These aid packages can add up and truly help with the cost of attending a Division III college.
Myth: Junior College is only for athletes that do not have the grades to attend four-year universities.
Truth: Student-athletes attend junior college for many reasons, beyond not qualifying for a four-year institution. Some attend junior college to have an easier time adjusting to college in general. Others attend in the hopes of improving enough to eventually attend a four-year college at a higher level than their present skill level. Still others attend because it is the local college, and they want to stay at home.
Myth: NAIA colleges are for athletes that are not very serious about sports.
Truth: NAIA student-athlete participation has increased by 40% in the last five years. In addition, the NAIA has a list of student-athletes that have gone on to play pro. You have to be pretty serious to do that.
Research Levels of Play
Don't be persuaded by myths, rumors, or by anything other than your own research. The beauty of the college experience is that one size does not fit all. There are many variables that come into play. That means there are lots of choices.
Do your own self-assessment and research to find the right level of play and, even more important, the right fit for college. If you do the work and find the right place, you will be happier in the long run.
Think About Your Future
Look at college as a means to get to your future, not just as a level to attend. What does your future look like? Where are you, and what are you doing after college? You may not have the answer right now, and that's okay, but thinking about it helps you begin to process.
So, instead of making level of play your primary focus for choosing a college, research what each college or university can offer you. What do you gain by attending, beyond the sports program? Then come up with a list of colleges that fit your needs before looking at athletics.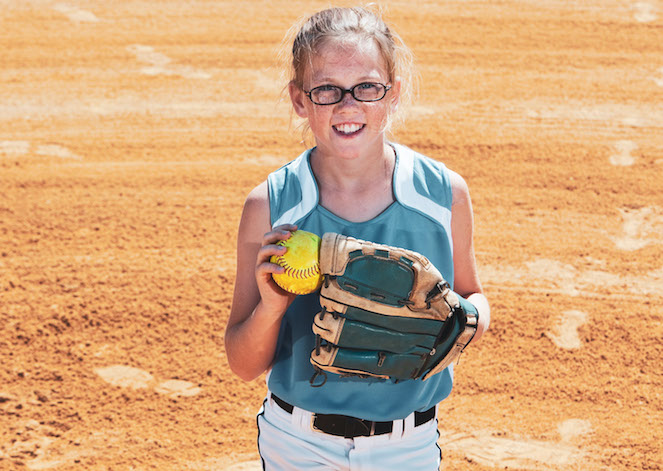 Start Early to Determine Level of Play
I recommend you start the recruiting process in 7th or 8th grade. However, if you are in high school and have not started yet, don't panic. There is still lots of time.
I say 7th and 8th grade because, at that age, you can spend more time learning about yourself.
Late in junior high and early in high school, start experimenting by trying new things to help you identify what you really like and dislike about college, sports, school, academic majors, styles of play, and the time commitment you want to give to sports. Be open to trying things that help you learn about yourself.
As you learn more about yourself, begin to research the different levels of play in college. There is a lot to learn, so starting early gives you more time to learn and pick up things. You will acquire knowledge with time.
When the time is right and you know the direction you are heading, attack the recruiting process early and with an open mind about level of play.
Helping You Determine Level of Play
To be honest, it is not always easy to determine your level of play. You may be in between levels, or you may be just starting to play so you have no idea what level you can play. You may not have enough information yet to determine your level.
There are those athletes who have less help than others in terms of guidance. Maybe your high school coach can't help you. Maybe you are not on a club team yet.
If you feel this way, don't panic. You are not alone and many athletes before you had to deal with this very issue.
Here are some ideas from former and current student-athletes who had to figure out their level of play when they were your age. Maybe some of these will work for you.
Get on a Travel Team
Get on a competitive travel team to gain exposure. Going to club tournaments where college coaches will be present can help you learn of the level of college interest. If you begin to get letters from college coaches, that could be a sign of interest.
Attend College Camps
Attend college camps and get a college coach's perspective. Ask a coach to evaluate your talent and give you an honest answer.
Send Highlight and Game Videos
Put some video together and share it with some college coaches that you have an interest in. Ask them for an honest opinion of your level of play.
You could even send the videos to a couple of different coaches to see what each says.
Get High School Coaches' Opinions
Ask high school or travel coaches their opinion regarding your level of play. Ask them to be honest with you. If you can get second and third opinions, that would also be helpful.

Know National Averages
If you play a sport that has times or marks, compare times and marks with national averages. Sports like track and field list all the college marks from every level.
If you are a swimmer, you can find time standards for meets and ages.
These are just a few examples. Most sports have national championships and national tournaments where you can find information to gain knowledge about your sport.
Attend College Games, Meets, and Practices
Attend college games and practices in your sport and observe the talent level. Can you picture yourself in the shoes of those college athletes? If you think you can play at that level, then you might be able to.
Follow Your Sport
Watch your sport on television or on the Internet and be informed about your sport at the college level. What things are happening across the country that are relevant to the sport you play? Follow your sport and keep learning.
Compete Against College Level Talent
Find a local college team and try to see if you can compete with them. Attend a college camp or ask a local college player where to find college athletes to compete against.
Ask a Qualified Personal Trainer
If time and finances permit, you could get a qualified personal trainer to help you identify your level of play. If you don't have the money, or you lack time to work out with the trainer because of other commitments, most qualified trainers would still be willing to help you.
They may also be able to put you in touch with other college athletes they have worked with.
Keep an Open Mind About Your Future
The best way to ensure you are on the right track with your level of play is to do more than just one of the identifiers in the above list.
You don't have to do them all at once. As you go through the process, one or two of the items on the list will make sense. Keep an open mind and keep your focus on the bigger picture.
Sports may be your ticket into a great college, but your degree is your ticket to a bright future.