Communicating with college coaches is essential in the recruiting process. Every student athlete must communicate with college coaches to gain insights and to find information to choose the right college.
College coaches seek information, through good communication, to identify and choose the right student athletes for their programs. They are very busy and have hundreds of student athletes just like you trying to gain their attention.
In the following videos and article, we identify how best to communicate and when to use which form of communication. If you want your connection with a coach to stand out and be noticed, below are some ways to help the process.
Many high school student athletes and parents wait to hear from the college coaches instead of initiating conversation.
If you are interested in a college, you can reach out anytime to a college coach. You don't have to wait. If you are interested in a college program, let the coaches know.
Below we talk about emailing, texting, social media, snail mail and calling coaches as ways to communicate and some tips for each. You may want to ask a coach which form of communication he or she prefers and then keep that in mind when you follow up.

Emailing – For Longer Messages and Intros
Emailing is still a very useful tool in communicating with college coaches. You can send links to games and highlight videos. You can share your academic information and your high school game schedule. You can also share your travel/club schedule or any other important information that you wish to share. You may want to visit a college.
Here are some tips for good email communication:
Keep It Short and Have a Point to the Email
Coaches do not have a lot of time to read hundreds of emails, and they do get hundreds. For the best chance to get read, keep it short and to the point. Have a reason for sending the email in the first place.
Make It Personal to Them
You have a much better chance of your email being read if it does not look like a copy-and-paste email. In other words, spelling names correctly, having the correct college name in the email and knowing something about the team, campus or current event in the area helps you look serious. Misspellings and careless emails land in the trash.
Introduce Yourself
Introduce yourself and let the coaches know you are interested in their college. Let them know who you are, where you are from and your current grade level (soph, junior, etc.).
Share Something in the Email
Share some links to games and highlight videos. Make sure you pick the right games. You do not need to spend money designing videos with music and fluff. They just want to see you play. You can even combine quarters from different games.
Share links to game and practice schedules and invite them to watch you play.
Share links to travel and club team events and schedules. Let them know where you will be and if you are attending any exposure tournaments with your teams.
Share your social media links and other ways to contact you.
If you plan on visiting their college unofficially anytime soon (or when you do), email them and let them know.
Double Check Your Work
Don't forget to double check your work. Sloppy emails will probably get skipped or thrown in the trash.
Follow Up
Make sure you follow up with emails to coaches. If you do not hear back, they may be very busy or they may not be interested in you. If you have tried the head coach and have not heard back, then try one of the assistants; many times, the recruiting coordinators
are listed on the college websites. You could also "CC" the recruiting coordinators (copy them on the email) on your initial email to the head coach.

Texting – For Short Information Exchange
Texting is very popular among college coaches and student athletes. It's quick and, most of the time, has an immediate response.
Here are some helpful tips on how to text with college coaches:
Know Who You Are Texting
Make sure you know who you are texting at all times. Texting the wrong coach does not make you look like you are being personable or serious about their college.
Be Professional With Your Messages
Even though there are shortcuts used in text messages all the time, remember to keep it personal. The coach is not one of your friends. Make sure your texts reflect that. Be professional and remember this could be your future coach.
Communicate If You Are Being Bombarded
Because texting is one of the most accessible forms of communication, sometimes coaches or athletes will abuse the channel. If you are being bombarded with text messages by college coaches, let them know and set some boundaries with them. They will understand. And you do the same for them. Over-texting is not fun.
Be Clear in Short Messages
Texting is the shortest form of communication and, therefore, it is hard to be clear. Make sure you are saying what you mean and understand that it still may get translated in a different way than you intended. Use clear words.
Respond at Your Earliest Convenience
It is sometimes hard to respond right away to text messages. You may be in school. You may be at a game or doing homework. Most coaches will understand that. However, not responding sends the message that you are not interested, so respond when you can and let them know you ARE interested. And if you are NOT interested, you should let them know so they don't waste their time or your's.
Double Check Your Work
It's worth repeating that when you misspell names or get the colleges wrong, you lessen your chances of being taken seriously as an interested student athlete. You want the coaches to know that you pay attention to details and that you know who they are.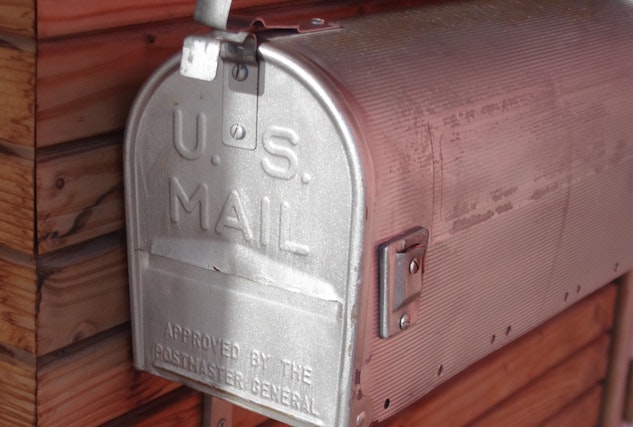 Snail Mail – Packages and Thank You's
Regular mail is used to send you materials about the college. You might get packets of information or letters sent out by the coaches to get more information.
You may also get fun mail from the college coaches selling their team, program and community. All of this is good.
Sometimes the mail you get is a standard form letter. These are letters sent to a mass of student athletes, either with a questionnaire or just informing the athlete that the college is interested.
Here are some tips for handling snail mail with college coaches:
What Do Form Letters Mean?
Getting a form letter does not necessarily mean there is heavy interest from that college program. It just means there is an initial interest. You will have to do more research to find the true level of interest from that particular college.
Getting Personal Mail From a Coach
Getting personal mail with a coach's handwriting means there is more interest. This means you are higher on the recruiting list for that college, but it may not mean you are one of the top choices.
However, getting a lot of personal mail means there is a pretty high level of interest from that particular college.
When to Send Mail to a College Coach
There are several reasons to send mail to college coaches. You could send a packet of information with your game film, transcripts or other information. However, this could also be sent electronically.
After a visit to the college, you could send a thank you note to whomever you met, including the coaches, thanking them for taking the time to meet with you.
A thank you for an invite to Elite Camp or a practice that you attended would also be an appropriate use for regular mail.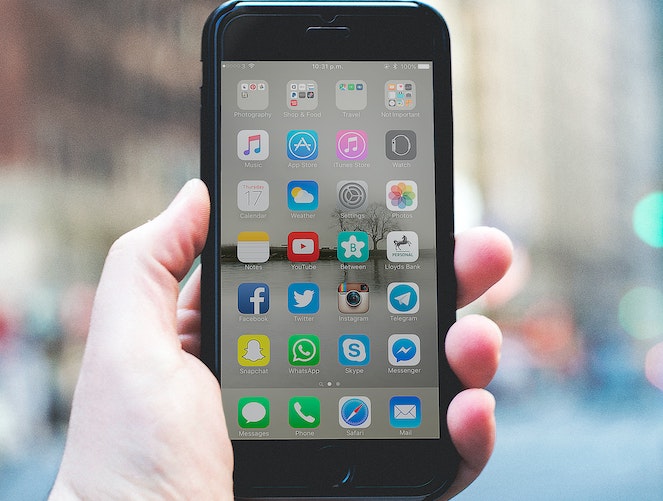 Social Media – For Sharing and Following
Most coaches today are on Twitter to follow sports. Coaches are also on Instagram and Facebook. Snapchat has picked up for student athletes, but most coaches prefer Twitter or Instagram for sports. TikTok has also becoming popular.
Asking coaches what they use is a helpful way to follow them in real-time. Many have a lot of links, especially for recruiting, but they spend most of their time on one or two channels.
Here are some tips for using social media as a way to communicate with college coaches:
Following What Interests You
Follow the players, coaches and programs that you are interested in.
Being Followed by College Coaches
Know that when coaches are interested in you, they will follow you on social media. Use it wisely. Some coaches will stop recruiting players if they see something on social media they disapprove of.
Sell Yourself and Be Yourself With Your Channels
Sell yourself and be yourself, but don't oversell. If you only send out posts about yourself, that could turn off a coach. What about your team? What about the community service that you are doing? What about your community? Let others know who
you are by posting what you are passionate about.
There Is No Such Thing as Deleting a Post
Always be professional if you are trying to be recruited. Even if you delete things from social media channels, they can be found. Be smart with what you are posting, who and what you are following and how you are responding to other people's posts.
Calling – A Great Way to Learn More
You may think calling a coach is very scary and are intimidated by the very thought. As a result, calling coaches is one your least favorite things to do.
The truth is you should want to get on the phone with coaches because that is one way to learn more about who they are and what they are looking for in a student athlete. Remember that coaches are just people like you and your parents.
Similar to the other forms of communication, you don't have to wait for a coach to call you. If you are interested, you can initiate contact.
Here are some tips for calling college coaches:
Learn How to Have a Conversation
Learn how to have a conversation. Since you probably grew up with a phone in your hand, you may not have the skills to carry a conversation. You should work on communicating verbally with friends and family.
A coach is not interested in a one-way call with silence on the other end of the phone.
Know Who You Are Talking With
If you are initiating the call, know who you are calling. Know the name of the coach and the program you are calling about. Know about their last game or last event. Usually, they post things on their website and on social media.
The more you know about that college, the more a coach will be interested in taking your call.
Be Transparent About Where You Stand
If a coach calls, take the call and be courteous and appreciative, whether you are interested or not. If you are not interested, tell them. Be transparent. If you are getting overwhelmed with too many calls, tell the college coaches and ask them for their cooperation. They know you have your homework, sport, and family to attend to.
Be Prepared With Questions
Have a list of questions ready for when phone calls come in. These are great conversation starters and will help you feel more comfortable. The coach will probably have questions for you, too.
Try to accomplish something with every call. What do you still need to know about this particular college or coach?
Have fun connecting with college coaches. They want to get to know you as much as you want to get to know them.