Campus visits can be exciting and scary at the same time. The first time you visit a campus, it seems like college is a whole new world. It is usually a bigger campus than your high school's, and your mind has a lot of uncertainties about what to expect. How do you get from one place to the next? How do the dorms work? Do you have to live in dorms? How far is the dorm from your classes or the practice and playing facilities?
There are differences between official and unofficial visits, but, for the most part, you can find almost everything you need on either.
Since COVID-19 hit America, the college experience and the recruiting process have changed dramatically.
Whether your experience is mostly virtual or mostly in person, the basic question remains: Is this the place for you?
Here are some ways to get your questions answered while on campus visits and to make sure you have the opportunity to see all the things that will matter to you as a freshman student athlete.
See Things That Are Important to You
Here are some of the things you should see on campus visits. There may be more depending on your major and your sport.
Classes on campus.
Academic support facility and meet the people who will be helping you academically.
Facilities – Where you will practice and play; they may be different.
Strength and conditioning facilities and the people you will work with.
Locker rooms.
Dorms – Ask for the dorms you will actually live in.
Apartments that student athletes stay in.
Dining areas on campus and in the dorm where you will live.
Library and student centers on campus.
The community – Where do student athletes go when not playing sports?
Pay Attention to the Team
You can tell a lot about a team by observing team members on campus visits, both in and outside of practice. Here are some things to look for.
Watch how the team interacts with each other at practice and social events you attend.
Watch how they interact with the coaches. Is there respect?
Look for a strong bond among the team. If you only meet a small group, ask to meet the others.
When you are on your visit, interact with the team as if you were already going to that college.
Do not commit on the visit unless you are VERY sure. Have you done enough research?
Do not be afraid to ask for some time if you get an offer.
Watch Practice
Sometimes watching another team practice can be boring because you are not playing yourself. However, you can learn a lot about practice. Here are some things to watch for.
Notice how the coaches treat the players.
Notice how the players treat the coaches and each other.
Notice the level of intensity.
Watch how the team conducts itself in practice (work ethic, chemistry, etc).
Find Time With the Coaches
Spending time on campus visits with coaches can seem less fun than spending time with the team, but the coaches are extremely important as they will make a lot of the decisions around your college experience. You can gather a lot of information just by asking questions and holding a conversation with them. Here are some examples.
Find time with the coaches to ask questions about the team.
Ask them about the other coaches.
Ask them about their coaching experience.
Ask them what is important to them.
Ask them what is needed on their team.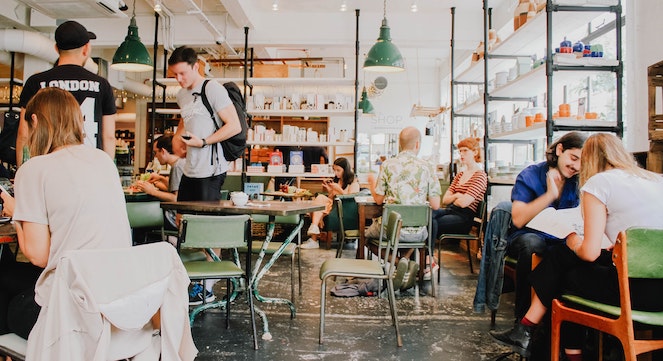 Check out the Campus and the Community
Even though you will be spending a lot of time with your teammates, coaches and your sport, the campus and the community are very important to your college experience.  Here are some things to think about.
Is this where you want to live for your college experience?
Is the campus and community safe?
Where are the nearest bus, airport or train stations if you are from out of town?
Is the campus clean?
Does this campus show pride in the college?
Have Fun
Be grateful that you have the opportunity to visit colleges and possibly play sports in college. This should be a fun, enjoyable experience, even though you are working hard to identify the pros and cons of attending. Here are some things to remember.
Enjoy interacting with people you have never met before.
Initiate as much conversation as you can, even if you are a bit shy.
Immerse yourself in the experience.
Be a Sponge
As you are having fun and as you move around from place to place and from person to person on a campus visit, learn as much as you can. This is your potential future.
Be an investigator but make it fun.
Every minute can be used as a learning experience.
Learn as much as you can about the university, academics, team, coaches, program, the support for student athletes, the campus and community.
Your future depends on your acquiring and remembering information.
Pretend It IS Your Future Team
This very well could be your future team.
When you are socializing with the team, pretend you are one of them.
When you watch them practice, pretend that YOU are practicing with them.
Your final decision is based on all your work during the recruiting process, but campus visits usually give you a great picture of what it would really be like.