The Realities of the Recruiting Process
So many parents dream of having their children play sports in college. This dream usually begins when the child shows some interest in a sport. All of a sudden, it becomes a thing. New equipment is purchased. Birthday and holiday shopping begin to revolve around the sport. More gear, more equipment, more teams to join, etc. It can become a whirlwind very quickly.
Here is a word of caution for parents. According to NCAA statistics,
only about 2% of high school student athletes will be awarded athletic scholarships to play college sports. Even less will go on to play professionally. Parents spend thousands of dollars and invest hundreds of hours in hopes that their child becomes one of the 2%.
How is that money spent? Some of the costs go toward gear and equipment. Most sports require special shoes, clothing and protective equipment. Travel teams also cost money. Several travel teams require a fee to become a participant and then more money to travel the country to play in competitions and tournaments.
Sometimes flight, hotel and rental car costs come into play. Some parents pay extra for personal trainers, leadership conferences and psychologists.
There is no doubt that this can be an extremely fun and rewarding time watching your child grow and develop playing sports on travel teams and in high school. Many parents enjoy the benefits of getting to know other parents going through similar events with their children. Many form life-long friends in the process.
The same holds true for the athletes. Friendships form and develop over time. Sports are fun and there are lots of benefits including leadership skills, confidence and discipline, to name a few.
Then it hits. The recruiting process. The confusing, frustrating, overwhelming recruiting process. 
How can you become an advocate for your children? Many parents have never done this before. How do you begin?  What should you do? Below are some basics that can help you understand how you, as a parent, can help your child navigate the recruiting process and make good decisions about the future.
#1: Learn As Much As Possible
The more you, as a parent, understand the recruiting process, the better armed you become to help your child. The process can be overwhelming and daunting, but, if you learn as much as possible and help your children learn as well, the task becomes easier. The more you and your children can answer questions and research colleges, the better prepared you will be to make the important decisions.
How do you educate yourselves? Learn the recruiting rules and terminology. Know when to contact college coaches, how to fill out academic and eligibility paperwork, when to make campus visits, when to apply for college, how to narrow choices, when to make a final choice, etc. The resources at Find My Team can help answer these important questions.
The recruiting process requires time and diligence, for both parents and student athletes, to find answers to the questions that will most definitely arise. Plan for it.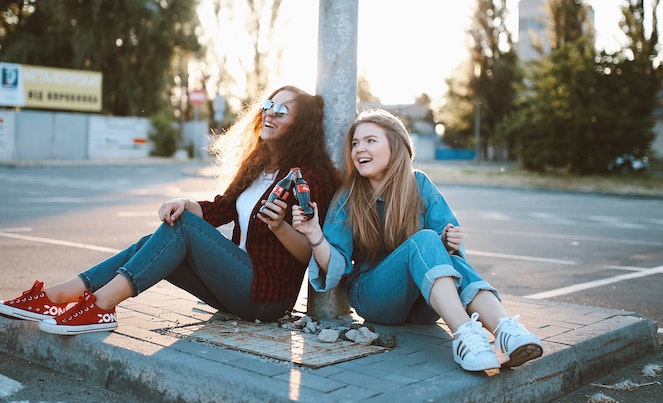 #2: Communicate With Your Kids
The process will go smoother if there is good and clear communication. For many high school student athletes, this is uncomfortable. Children are so attached to their phones and social media channels today, that less and less verbal communication takes place.
So what happens?
The parents become the spokespeople for their children. The parents do the communicating, sometimes to the exclusion of their children, with the youth, high school and travel coaches. The parents begin to gather all the information and, most of the time, they have more information pertaining to their children's sports than their children do. The parents begin to talk for the student athletes.
The parents, being fully invested, do the research for the student athletes. They call the college coaches. They make all the decisions about where to visit colleges and when.
The parents, in essence, become the student athletes, while the student athletes sit back and watch. Ultimately, the parents make the final choice and the student athletes just agree with the decision. So, many times, college choices are made without the student athletes truly considering what is important to them. If the final college chosen is not a fit for the student athletes, chances are they will not be happy, will not thrive and will have an increased chance that a transfer will come in the future.
For example, playing for the big-name college or playing for the college with the most wins does not automatically equate to happiness or success. There are so many other factors that come into play. Figuring out what those factors are will make a huge difference in the outcome.
A good way to approach the recruiting process is to share the responsibility of figuring out what the student athlete needs and desires. Then the communication about those needs and desires can take place, including with college coaches, allowing decisions to be made based on those factors.
Which colleges and coaches meet those needs and desires?
Allowing the student athlete to do his or her own talking throughout the process is key. Communicating with the student athlete and laying out a plan will be beneficial.
Communication between you and your child should be early and often, without forcing or being overbearing. Allow it to happen naturally so that, in the long run, the child trusts and relies on you.
#3: Help Your Child Know Themselves
The recruiting process is different for each individual going through it. It's not a one-size-fits-all process. What is important to one individual may be entirely different from what is important to another.
Therefore, until the student athlete knows what his or her likes, dislikes, values, needs and priorities are and can share them with you, the process will be like walking in the dark. It will not become clear without self awareness.
What are things that are important to the student athlete? To the family? What are the key factors that cannot be sacrificed when it comes to college? For example, if a student athlete wants to major in Engineering or Criminal Justice, then the college should have those options as majors, otherwise, it may not be a good fit. Safety on the campus could be another factor that is important.
A particular coaching philosophy or style may also be important. Every family and every student athlete will have a different list of what's truly important. This initial list, though it can change over time, is a great place to start. Help your child become self aware.
#4: Have a Plan to Refer To
Laying out a plan on how to navigate the recruiting process is not as hard as it sounds. Start from where your child is right now. Here is an initial list of questions to answer:
What year of high school is your child?
What areas of study could be possible majors in college? Are grades an issue?
How talented is your athlete? What level of play?
Would distance from home matter?
Have colleges already contacted your child? What kind of contact?
Are there other colleges that your child has an interest in beyond the current college
options?
Are you starting from scratch?
Are you in a place where nothing has happened yet, but the child is interested in playing?
How serious is your child about playing college sports?
What has been done so far?
This list is not conclusive but hopefully will spark even more questions to think about before the next step, which is diving into the research. Start with answering one question at a time and then delve into the questions that take more time to figure out. Identify areas that need more research, and then seek out resources for additional support.
#5 Help Your Child Own the Process
It is important for you, as parents, to include your child in this process. Encourage him or her to do this work with you. Your child's needs should drive the process, but you're in this together. The needs and wants of the parents can also play a role, but not the leading one.
Parents should be encouragers and supporters, but not take over the process. In many cases, if not most, where the parents choose the college for their child, it ends with the student transferring from the initial college that was chosen. Transfer rates are at an all-time high in college athletics.
When the student chooses to participate and has strong support from parents and others, the decision-making process becomes easier. When the student athlete works hard to understand personal wants and desires, likes and dislikes, needs and values, the process of researching and narrowing choices becomes more clear. It pays to begin this work early in the high school years. Parents play a huge role in encouraging this effort.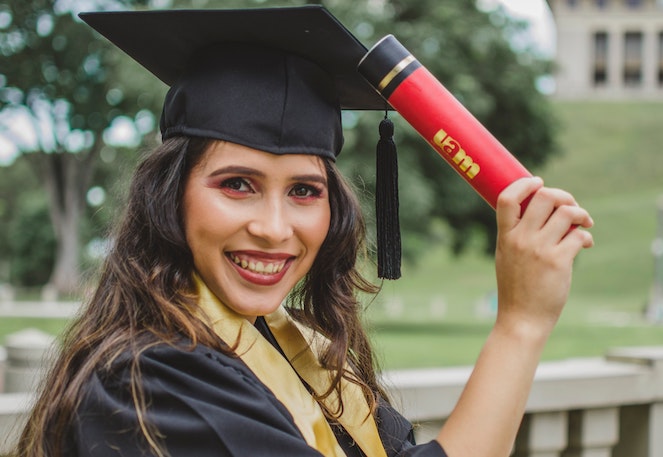 #6 Time Flies, Remember to Have Fun
When all is said and done, the recruiting process can be an enjoyable experience. Doing research can be fun. Finding ways to learn priorities and needs can be a great learning experience for the student athletes and the parents.
It is important not to get too concerned with how other families or student athletes are going through the process. Comparing yourself to others, who may or may not be getting as many offers or as much attention from colleges, could lead to poor decision-making or bad judgment calls. Comparing could also lead to pressure building unnecessarily.
Some parents are fortunate enough to have a child who can play at a high level in college. Many of these athletes will get courted heavily by colleges and earn full athletic scholarships to play sports in college. Other parents have a child who can play at a mid-major program, where the attention is not as great as the highest level in college, but there are still full athletic scholarships and lots of public attention.
Still other parents have a student athlete that can play at a lower level than Division I, maybe a Division II or Division III college. These programs are still very competitive and most athletes are on some form of financial aid, either athletic, academic, work-based, community-based or all of the above. Division III colleges do not give athletic scholarships, but most athletes are on other forms of aid, including non-academic aid. There are also NAIA Colleges, Christian Colleges and Junior Colleges that have excellent athletic programs and financial assistance to help pay for those experiences.
Take it one day at a time and remember that every process is different. Rest assured that if your child truly wants to play in college, there is a place to play. It may not look like what you had envisioned at the beginning, but it can still be a valuable, life-changing experience.
You should be the #1 advocate and biggest cheerleader for your children. The recruiting process can be stressful and, at times, feel overwhelming for the student athletes. They need their parents to be there in support of them.
With that said, remember to enjoy the experience. Have fun with it. Have fun experiencing it with your child. Not everyone gets to pursue athletics in college. Whether your child plays at the highest level in college, the lowest level or anything in between, the experience will be one of growth and maturity.
The college years prepare the student for future endeavors. College will be full of adventure and ignite learning opportunities and experiences that will form lasting friendships, networking relationships and treasured moments in and away from the athletic endeavors.
Playing sports is great, but having a child graduate from college and pursue career dreams is even better.
Parents make all the difference!