Guide: Eight hurdles with the recruiting process
There are many hurdles and challenges that present themselves throughout the recruiting process. Here are some of them and ways to handle them.
Identifying Who to Trust
It is hard to know who you should listen to during the recruiting process and who is going to be honest with you. As an athlete, you need honest answers to questions like level of play, what to ask, how to find the truth about college and college coaches.
It is not easy, but the folks that are in your circle should be people who absolutely know you and who will be completely transparent and honest with you. Identifying these people early can help you prepare for when the pressure of the process builds, down the road, and research becomes even more important.
Becoming Enamored Too Early
You get a letter in the mail and all of a sudden you are going to that university! They had a championship last year and they are winning, so that sounds good to you! Be careful.
Avoid picking a college just because they pick you. It's easy to do. They are showing you attention. They are calling and watching you play. It feels good. You can be done with the process, and you know where you are going. The only problem with this is that you don't know anything about them yet. So make sure you do your homework.
You have to do a LOT research to know if a college is the right fit for you. Starting early will help, but really diving into research before becoming too enamored with the fact that you are being recruited will save you lots of headaches later.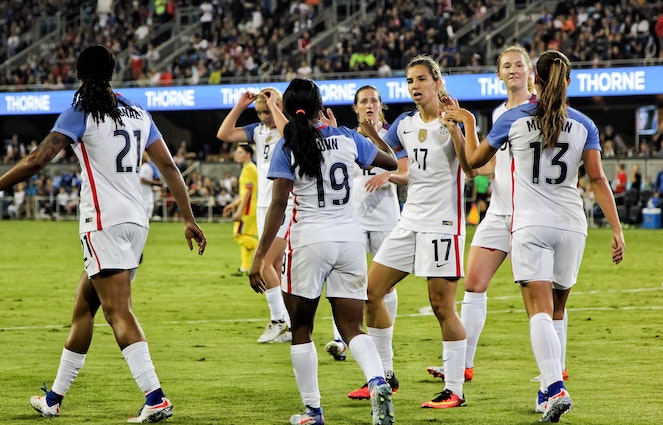 Feeling "Less Than" If It's Not Division I
There are some amazing and competitive colleges that are not Division I, many that could even defeat Division I colleges. Finding your fit could mean going to a college that isn't Division I. There are great things about all colleges. You just need to work to make sure that the colleges you are looking at have the things that are important to you.
Others may tell you what they think you should do, but only you know what is really important and what you envision in a college experience. And if you don't yet know those things, then work to find out. That is your ticket to finding the most successful college experience for you.
Social Media
Social media can help, but it can also hurt you. Be careful what you post, who you follow, what you like and how you manage your social media. Know that whatever you post can be found and seen, even after you delete it.
College coaches may be following you. Younger athletes may be following you. Always present yourself in the best light possible.
And know that you do not need to post who is recruiting you or who is offering you or where you are visiting. These are things only you should know until you are ready to tell people where you are going. When you post every step of the way, everyone, even the coaches who are watching what you do compared to their other recruits, can see.
College coaches are making decisions based on social media. Many very good athletes have been dropped because of how or what they posted on social media.
Finding Trusted Information
People love to get behind athletes, for whatever reason. Athletes are looked at like they are celebrities. Be careful not to fall into doing what everyone else does. Make sure you have second and third opinions and sources.
Find people close to you that have gone through this process and see what has worked for them. Visit the Find My Team athletes, on our website, who have talked about their process. Most former players are willing to share their experiences. If you know someone, it doesn't hurt to ask.
Have people in your corner who you trust that will have your best interest at heart.
Honesty
Honesty with yourself, your parents, your high school or club programs and college coaches is the best way to handle the process. There have been players who commit and then take "secret visits" to other universities. At the same time, there have been coaches who take commitments from student-athletes and then recruit over them, only later in the process dropping them for a "better" choice.
Always be honest and stay true to yourself and your goals. The rest will take care of itself.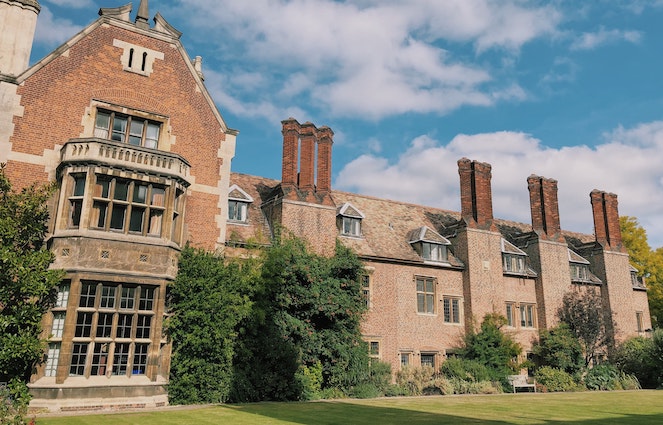 Access to College Campuses
It pays to visit college campuses. You can learn a lot by physically being on campus. There may be some obstacles in getting to some campuses, but there are ways you can overcome these obstacles.
For example, some of the colleges on your list could be further away from you. How can you go visit colleges if there is no way to get there? This is a good question. You may have to get creative in how you visit colleges.
Right now, many college websites have pictures and virtual tours. You can visit colleges online now. I would not choose a school with only an online visit, but it may be useful when you are just beginning to narrow down your choices, or if you are just forming your list of colleges.
If it is a money thing, then sometimes your high school coach can help. I have seen many high school and club coaches drive recruits around the country visiting colleges. Maybe you could carpool with some other athletes in the area.
If it's hard for you to get out and visit on your own, just remember there are a lot of athletes trying to do the same things. Just keep an eye out and don't be afraid to ask for help.
Getting Help
Sometimes being recruited feels like you are on an island by yourself. No one in your immediate circle knows how to do the recruiting process or knows you well enough to be able to help. Or maybe you have folks who are just unwilling to help you for whatever reason.
Don't lose hope. In these situations, you just have to be a little more creative. Go seek help with a local college coach, a friend of a friend who went to college, or a coach who has players that have gone to college. These are just scenarios, but you can apply where it fits.
Maybe you have another situation that is causing problems with the process. There are ways to find help. If you still can't find someone, email us at hello@findmyteam.com and we'll assist you. 
At the end of the day, be careful not to get too high or too low early in the process. Be happy, for sure, that you have the opportunity to play, but be more interested in and fired up about finding the right place to play.