One of the most difficult and challenging aspects of the recruiting process is determining the level of play of the athletes. As a parent, it is hard to know not only what level your child can play, but also who to trust in helping you decipher this information.
Some Scenarios
Let's say your daughter starts playing basketball at 10 years old. She seems to like basketball and is really good, better than most of the other kids she is playing with at that age.
Does this mean she is going to play that sport in college? Should you get her a personal trainer? Should she specialize in that sport? All good questions.
Conversely, let's say your daughter at 10 years old, is one of the least talented kids on the team. She seems to really like basketball but isn't that talented. She is truly a better volleyball player, but she doesn't play that sport as much, nor does she enjoy it like she does basketball. Should you, as a parent, try to get her to play volleyball?  Should you try to get her to go to volleyball camps or join a volleyball travel team over the basketball teams she is currently playing on? Does this mean she won't play college basketball someday? All good questions.
What if your daughter plays two sports, let's say soccer and softball. At 13 years old, she is really good at both sports and seems to enjoy both of them. She is an 8th grader and is heading to high school next year. Both the high school soccer coach and softball coach want her to play for the high school teams, but they really want her to work with them year-round. Should your daughter decide to play one sport or the other as an 8th grader? Should she invest entirely in the improvement in the one sport and drop the other in high school? All good questions.
Let's say your daughter is a junior in high school and is doing varsity track. She loves sprinting and is crushing all of her opponents in track events. Does this mean she is a high-level sprinter and will compete at the highest level in college? Good question.
The above scenarios are true stories, and there are hundreds of other situations where parents have had to make decisions surrounding the athletes in their families. The answer to all the questions above is "no." There are no guarantees. So much more goes into playing college sports and determining the eventual level of play.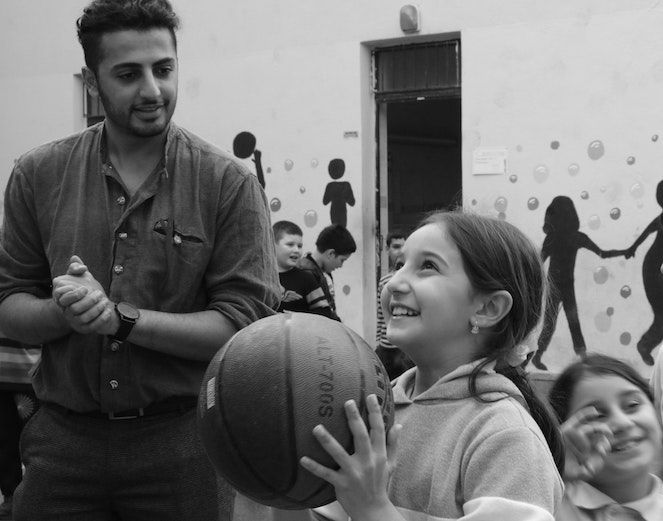 The Truth About Level of Play
It is hard to discover what level your child is without a lot of information. Whether your daughter is the best or the worst at age 10 does not determine if she will be college-level material. Kids develop physically at different times and they fall in love with sports, or a sport, at different ages.
If your daughter enjoys playing more than one sport, making her choose one over the other may or may not work out. Maybe her best sport would have been the one she dropped early. Maybe she could have played at a high level in college if she would have stuck with the sport she dropped.
If your daughter is the best at the high school she plays, in track or any other sport, it does not necessarily mean she will play in college. For example, maybe she is winning her high school events in track, but, if you compare her times to national times, she falls short. Maybe a basketball athlete is the leading scorer in the area. She is all over the newspapers and no one on opposing teams seems to be able to stop her because she can flat out score. It doesn't mean she is good enough to play at the highest level in college. Stats play a role in college, but coaches need to see so much more.
The best way to find out about level of play is to gather as much information as possible about the sport your child plays, the competition your child plays against and the opportunities that present themselves to your child.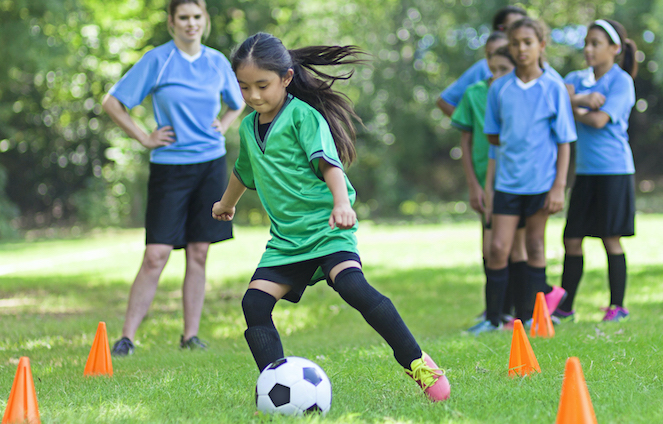 Some Tips for Determining Level of Play
There are many things you can do to help your athlete gain more information about level of play. Here are several.
Get a Base
At an early age, when your child begins to play sports, if he or she really likes a particular sport or set of sports, then you can begin to gain information on a base level of his or her talent. No need to determine level at this stage. Your child is just forming a base. You can begin to compare him or her to other kids, but don't make any decisions around what to do with that information other than file it.
As your child grows, continue to watch for the level of "like" for the sport as much as the level of talent. A child who likes or loves a sport has a better chance of improving than a child who does not. Continue filing the information.
As he or she grows closer to high school age, level of play then becomes more apparent and more important.
Get an Opinion and Then Get More Opinions
The high school and travel coaches should be able to help families determine a potential level of play. Sometimes, these coaches are not entirely truthful to parents because they are afraid they will hurt the player's confidence or the parents will be upset with their evaluation. It is important for the parents and student-athletes to ask for honesty and to be open to the feedback. It will affect early decisions in the recruiting process. Get more opinions if you need more information.
Attend College Camps and College Competitions
College coaches are a great resource to help determine level of play. Have your daughter ask a local college coach or attend a college camp and ask for an honest evaluation.
Attending college games with your child can also help form a picture of the level of play necessary for that particular level or that college. Most colleges allow student-athletes and their parents to attend games for free. You just have to call ahead.
Gain Exposure With a Travel Team
Playing for travel teams costs money, and it is not absolutely necessary to play on a team in order to play in college, but it does help with three things in particular. First, it helps the athlete develop a picture of level of play. They have the ability to compare their own abilities to different levels of opponents. Second, the travel teams can help get the athletes in front of college coaches by attending the national competitive tournaments that occur all over the country. Third, the competition against other travel teams is usually very good and it gives your daughter a chance to compete against good talent.
Send Highlight and Game Videos
Most high school programs record games, which can be sent to college coaches. Highlight videos can also be used, and, in some sports, they are more important than in others. For instance, a softball pitcher may want to send a short pitching video to a softball coach. A cross country athlete, however, will probably not need a video as much, since most of the college coaches are watching and comparing times for events.
Don't Settle
You never know what is going to happen with the recruiting process. I have seen athletes sign Letters of Intent with colleges in the summer of their senior year. They thought it was over and they were about to give up when, all of a sudden, a college coach calls. I have also seen high school athletes who thought they were going Division I say "no" to a bunch of Division II and III colleges and then were left with no options when the Division I coaches didn't call.
The bottom line is that things can change at any time, and, with the disruption that COVID-19 brings to the table, it is best not to settle on anything. Just continue to look for opportunities and possibilities with your child. Choosing the right college that truly fits your child's needs and values is the most important step of all.
Something may come when you least expect it. Make sure they are enjoying the sport they play and try to have fun with the recruiting process. It is truly an honor to have the opportunity to play college sports.