Back-to-school is usually an exciting time of year. As you head back to school, here are some things to think about.
Athletes Are in a Different Category
Student athletes are in a different category than other students across the country. Your participation and diligence in doing your homework and focusing on good grades will make a difference. Student athletes don't have the luxury to slack off. They take on the challenges like they were in the middle of a competition.
College coaches expect you to take ownership of your work, just as you would do for your sport. College coaches expect you to give your full attention to academics the same way you would with your sport.
So remember to keep working hard no matter what challenges or obstacles come your way this year.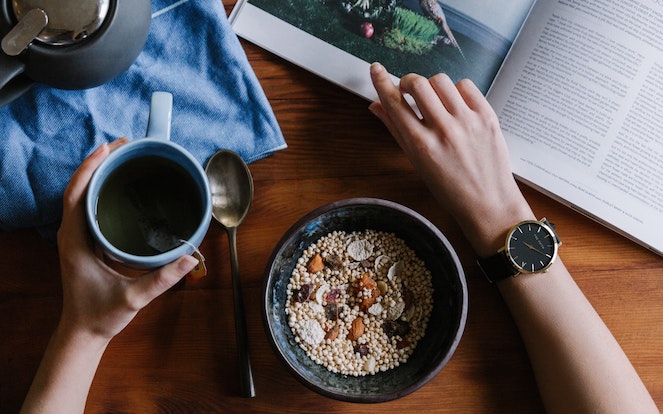 Get Into a Routine
If you can get yourself into a routine, it may be easier to stay focused on your dreams and goals.
As COVID ramps back up, the uncertainty may force you to consider a couple different routines. You may need to sit down and think about the different options and scenarios you face. The most important first step, though, is to plan your routine. Be prepared.
The more you can put yourself in a routine, the easier it will be for you to accomplish your academic goals, while keeping up with your workouts.
It's actually good practice for college, where every day is a little different.
Get a Strong Start
Start off on the right foot with your schoolwork. Starting strong will help you set the tone for the year. Make it a point to prioritize your academics and your athletics. Try to stay clear of all distractions or other things that could interrupt your goals and dreams.
Having a positive attitude and an attacking mindset will allow you to start strong.
You are the one who decides how the year will go. You are the one in charge.
Check Your Academics
If you haven't already done so, you should register at the NCAA Eligibility Center. The Eligibility Center is your certifying institution that says you are, or are not, eligible to play college athletics.
If you want to play college sports, you should sign up for an NCAA Eligibility Center account. If you are just starting high school, you can set up a free account. Then, when you become more involved with recruiting, you can transfer your account into a paid certification. You must be certified by the Eligibility Center to play college sports at the NCAA Division I and II levels. NAIA levels also have an Eligibility Center.  
Also, visit your guidance counselor and check your core course standing. Each high school should have a list of approved core courses that match the NCAA core course requirements list. You need the right amount of those classes to compete collegiately.
Get Your Workouts In
Workouts must remain part of your plan. Try not to wait for your coaches to tell you to work out, especially if your dream is to play in college. You can find workouts in every sport on Youtube or on the Internet. Many high school and travel coaches also share workouts with their teams. It is important. 
When you get to college, the training is most likely a year-round plan. You may or may not be with coaches all the time, depending on the level you choose to play, but the expectations from coaches is the same. if you are serious about your growth and improvement as an athlete, the workouts are a must.
Don't Be Afraid to Ask for Help
If you need help with something, don't be afraid to ask for it. These are different times and you may just need someone to talk to. Whether you need help with homework, the recruiting process or life in general, ask for help.
Whatever your situation is, you are not alone. There are many student athletes who are going through what you are going through. Rely on your friends and your family. Ask teachers for help. Ask coaches for help. As Find My Team for help. There are resources for you to take advantage of. Use them when you need them.
Make It Fun and Stay Positive
Whatever you do every day, attack it, stay positive and make it fun. Being a student athlete is challenging and hard. It's also an honor. It allows you to be pushed and to grow. Take pride in the fact that you are an athlete. Competition is fun. Challenge yourself to get the best grades, beat a grade from before, get a better GPA than last year, ace a test or nail a paper.
You can always challenge a teammate, too. Challenge each other to a workout goal or target. Who can make the best individual workout video? What is a good homework meme? Make or find one and then send it to everyone.
Don't be afraid to try new things. What would your parents do if you cleaned the house one day? What if you washed your parents' car? What if you cooked dinner one night?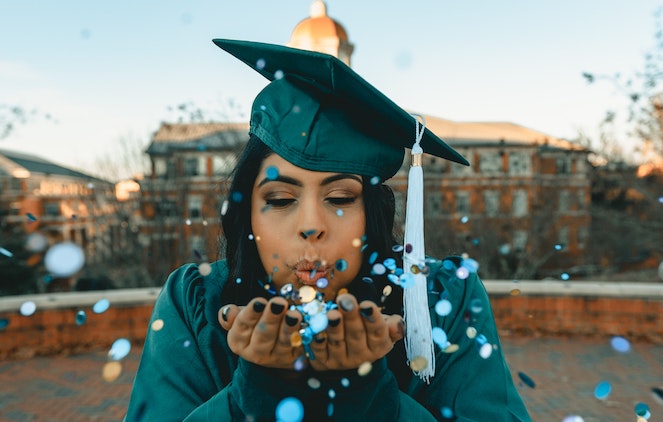 Dream Big
Continue to dream big and don't allow anything to bring you down or distract you from your goals. Keep dreaming. Keep focused. Be true to yourself. Never stop believing in yourself. You have what it takes.