How Student Athletes Are Navigating COVID19
As athletes, we are always up for a challenge. Competition feeds us every day. The coronavirus, however, has brought about a different kind of challenge. COVID-19 has interrupted our lives in every way possible, forcing us to rethink what "normal" is. We have had to think about things we never would have dreamed of thinking about and we have had to quickly adjust our everyday routines and common occurrences.
If we're part of a team, the competition, challenges and adjustments are not just for ourselves, but for our teammates.
COVID-19 has also affected the recruiting process. These changes are new for both college coaches and the athletes they coach.
I recently asked a group of high school student-athletes to share their experiences in dealing with this virus and what they and their teams are doing to continue to work to improve during this crisis. Below, you'll read about what I found out from them.
Emotions
The emotions that are brought about because of this virus are numerous. Below are some comments from a dedicated group of female high school student-athletes who are conquering this obstacle.
Some of the common emotions and feelings they've experienced are: sad, frustrated, angry, stressed, confused, disappointed, anxious, annoyed, upset, lonely, unfortunate, tough, sick to their stomachs and irritated. The coronavirus has also made them feel worthless, helpless, incomplete, unsuccessful and uneasy.
COVID-19 has rocked their worlds. It has transformed the word "normal," yet many of these same individuals came up with the word "but" in their statements. In other words, they feel sad but also grateful. Other positive statements that were expressed are: opportunistic, optimistic, a new approach to working out, a better understanding of how they took things for granted, an opportunity for them to develop, motivated, helped them focus on pushing themselves to be the best they can be and appreciative.
Personal Comments About Emotions
"I'm sad because our state championship game got canceled and I'm not really able to see my friends and teammates, BUT also grateful for the chance to spend time with my family and the opportunity to work on my game." - Anika, from California
"The COVID pandemic makes me feel worthless because I am not able to play in the sports I strive best in, BUT this time away has helped me focus on pushing myself to be the best player I can be because nobody else is going to do it for me." - Julia, from New York
"I have missed sports and it's so frustrating to have to drop something you love and take a break for months, BUT that just motivated me to want to get back in the gym and do my best." - Braylee, from Wisconsin
"I have been upset about not being able to play, BUT, at the same time, it's a great opportunity to work on my game individually and continue to get better for once I can play again." - Emerson, from Illinois
These are pretty mature responses, which is why athletics are so beneficial to the development of young people. These comments suggest that it is possible to turn a negative situation into a positive opportunity. There is no quit in these individuals. There is only a mentality and a focus to find a solution toward getting better every day, COVID or no COVID.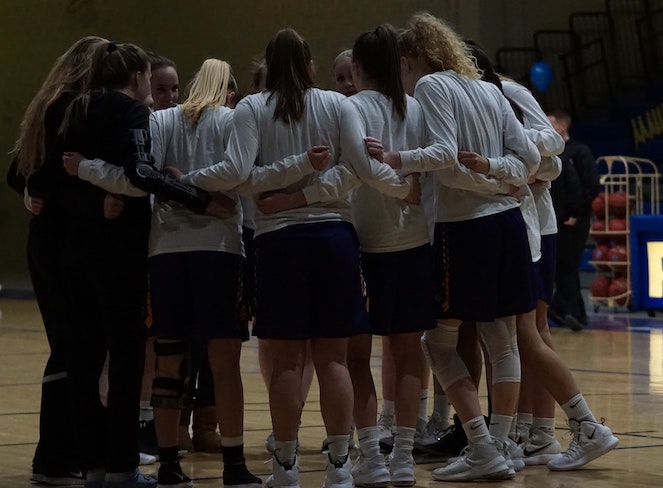 Support
When things get tough, it is often hard to ask for help, yet we all have those folks who are there when we are struggling. We asked the same group of athletes who they were entrusting to support them through this difficult time. There were lots of great answers.
Parents were chosen the most, but there were other great answers as well. Family members, brothers and sisters, high school and travel coaches, teammates, grandparents and friends were also listed.
The bottom line is that when things get tough, we need each other. Tapping into the resources at hand is the best way to deal with a crisis.
Personal Comments About Support
"I lean on my dad because he is dedicated to my basketball opportunities as well as I am. He gives me tips and pushes me to do good in this world." - Ella, from Minnesota
"My parents. They push me to get up and workout so I can keep following my dreams." - Ruby, from Texas
"My parents because they had to work through all of this. My coaches because they gave us workouts and challenges to try to achieve during the quarantine." - Faith, from Ohio
"My grandparents. Whenever I speak to them, they always say that, every day, they miss watching me play." - Allison, from Missouri
"My family and coach have been the supporters. My family has always made sure that I had a quiet space in order to get my work done when I was still in school. My coach occasionally held a group Zoom with the team to catch up on how we are and also advocated the Black Lives Matter movement by peacefully protesting." - Agnes, from Southern California
"My mom has been my biggest supporter because she is always there for me to talk to and ask if I'm okay throughout all of this." - Jenna, from Minnesota
These are great answers, and they confirm that when we have a struggle in life it's okay to reach out and ask our families, coaches and friends for help. Things are often easier when people stick together, and I am sure this group of athletes will continue to lead their own teams when they are back together again.

Creative Ways to Improve During COVID
Creativity always helps workouts stay fresh, whether COVID is part of the equation or not. When asked what creative things these student athletes from around the country were doing to adjust their workouts, the answers were excellent. Hopefully their answers give other athletes around the country some ideas as they continue to try to improve their individual skills and hopefully land a spot on a college roster.
Personal Comments About Creative Workouts
"Doing multiple reps of squats while holding my not-so-light dog." - Taylor, from Minnesota
"Wearing a mask and social distancing with my coach during training. Also, in the beginning of this pandemic, I was doing Zoom lessons with my coach." - Skylar, from Arizona
"I used a softball bat and resistance band to get some type of a bench press in. . . desperate times call for desperate measures." - Eleice, from Wisconsin
"In my backyard, I've done a lot of HIIT workouts. . . Also, since Nike made their premium Nike Training Center free for everyone, I've been taking advantage of all the different workouts on there. I've done different 4-week programs and yoga classes that have been very beneficial." - Kayla, from Illinois
"I would go shoot and practice my skills at a park at sunset or sunrise. It is a whole different experience because it is not during the day and is way nicer outside." - McKenna, from Arizona
"I made a basketball obstacle course with my sister." - Emma, from Minnesota
"I worked out almost every day at a park for about a month. I've also noticed that I have done more ball-handling and shooting because it practices social distancing much easier. - Elsa, from Minnesota
"I decided to work more on cardio through dances like Zumba." - Lexi, from Minnesota
These athletes and many others are finding ways to continue to improve and develop their skills, no matter what obstacles stand in their way. This is what makes athletics so fun. If you really want to get better, there is a way to do it.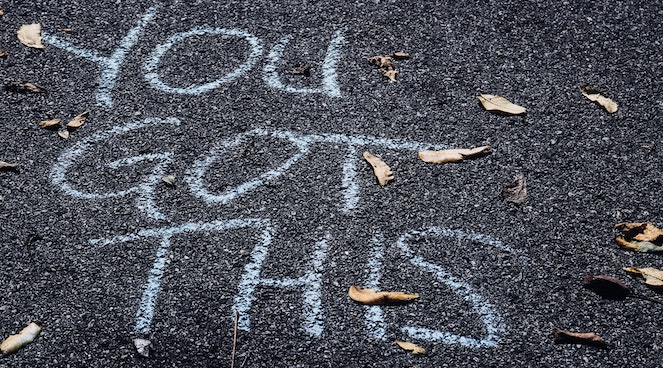 Words of Encouragement
It's always nice to have words of encouragement when we are faced with adversity. Our group of athletes put together a great list of comments that are encouraging to anyone navigating COVID or any other obstacle.
Encouragement From Our Participants
"Don't let this pandemic make you think that it is a 'break' from sports. If you continue to put the work in, you will see more results than others. Don't let one day go by without doing something productive." - Kyia, from Georgia
"Use this time to your advantage to individually get bigger, stronger, faster, and don't lose hope; you never know when everything will go back to normal, and you want to be ready for it." - Lexi, from Minnesota
"Continue social distancing, but know there are always ways to workout." - Haley, from California
"Hang in there; this is only temporary." - Carmella, from Arizona
"This is not your time to settle with your abilities but rather time to excel and challenge those abilities." - Ellie, from Ohio
"Treasure the times they get to be doing what they love with their friends. You never know when it will all be taken from you." - Nora, from Wisconsin
Great words of wisdom from some athletes who are living through the COVID pandemic with open minds and open hearts.
If you want to play college sports, you have to be willing to sacrifice and make challenging adjustments along the way. Anything is possible if you just keep moving forward and working as hard as you can. Lean on those who support you and stay strong.
Thanks to all of the Find My Team participants who helped create this article together. We appreciate you!
Find Your Fit!
Take our assessment to help you find the best college and team fit for you.